Antonello Bulgini
Immagine: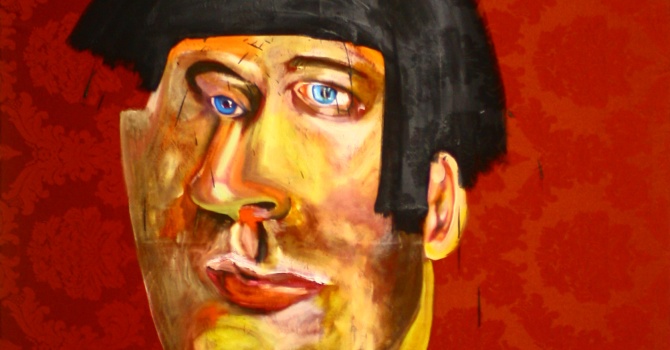 15/09 - 04/11/2012
Museo Pietro Canonica a Villa Borghese
The exhibition dedicated to Antonello Bulgini, traces the production of an artist who died prematurely, but in his short career  he was able to efficiently represent the ferment and the contradictions of the years between the 1980s and the 1990s.
The Canonica Museum of Rome opens on Saturday, September 15, 2012 the first retrospective exhibition dedicated to Antonello Bulgini, an artist born in Taranto and  prematurely died in Rome on June 23, 2011. For years Antonello Bulgini has lived and worked in Rome and Berlin. Numerous solo exhibitions in Italy, in Germany and abroad. The exhibition aims to critically investigate the sensory and pictorial experience of his work, constantly and continually seeking expression and emotion.
Information
Place
Museo Pietro Canonica a Villa Borghese
Opening hours
Tuesday-Sunday: 10:00 - 16:00;
Monday: closed;
Last admission 1/2 hour before closing time.
Entrance ticket
Adults: € 5,00;
Concessions: € 4,00;
Roman Citizens only (by showing a vaild ID):
- Adults: € 4,00;
- Concessions: € 3,00;
Information
Info: tel. +39 060608 (daily from 9.00 am to 9.00 pm)
Type
Exhibition|Contemporary art
Organization
Promoted by the Assessorato alle Politiche Culturali e Centro Storico di Roma Capitale, Sovraintendenza ai Beni Culturali, CIAC - Centro Internazionale per l'Arte Contemporanea Castello Colonna di Genazzano (Roma), Livello Quattro.
Sponsored by
Acea; Banche Tesoriere del Comune di Roma: BNL – Gruppo BNP Paribas, UniCredit Banca di Roma, Monte dei Paschi di Siena; Acqua Claudia; Finmeccanica; Il Gioco del Lotto; Vodafone
With technical contributions from
Atac, La Repubblica
Museum services: Zètema Progetto Cultura
Curator
Claudio Libero Pisano e Fabrizio Pizzuto
Catalogo
Eventi correlati
Currently there are no ongoing activities.
There are no planned activities.