Copy of Savoy Plates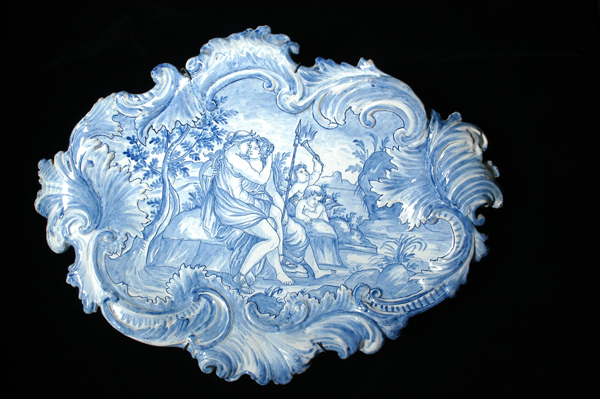 Material and technique:
In blue and white majolica
Grande piatto con bordo polilobato decorato da grandi volute di foglie d'acanto a rilievo.
La scena raffigurata un soggetto mitologico: Diana ed una ninfa sedute su di un masso in atto di abbracciarsi, due amorini assistono alla scena. Sul fondo paesaggio lacustre.
The hall
In the Lunch Room campeggia a massiccio bolognese table in seventeenth century walnut. On the table sits a portrait of Baronessa Niemptsch (1903). On the far wall is a plate cupboard, in which are displayed sixteen pewter plates (of piemontese XVIII century manufacture).
The other halls
You may also be interested in