Portriat of a child in white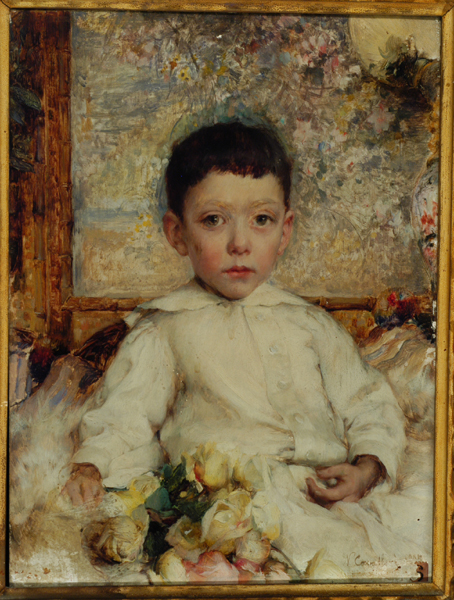 The portrait is the white version of the identical subject in black, on display on the same wall in the Lunch Room.
The hall
In the Lunch Room campeggia a massiccio bolognese table in seventeenth century walnut. On the table sits a portrait of Baronessa Niemptsch (1903). On the far wall is a plate cupboard, in which are displayed sixteen pewter plates (of piemontese XVIII century manufacture).
The other halls
You may also be interested in